Norman E. Lepor, MD, FACC, FAHA, FSCAI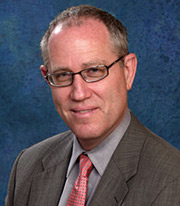 Associate Clinical Professor of Medicine
Geffen School of Medicine-UCLA
Cedars-Sinai Medical Center
Co-editor
Reviews in Cardiovascular Medicine
Co-director, Cardiovascular Imaging
Westside Medical Imaging/Westside Medical Associates of Los Angeles
Dr. Lepor completed his medical education at The Johns Hopkins University School of Medicine and his post doctoral training in cardiology at Cedars-Sinai Medical Center in Los Angeles. He is board certified in Internal Medicine and Cardiovascular Diseases by the American Board of Internal Medicine. He is a co-founder of Westside Medical Imaging/Westside Medical Associates of Los Angeles.
Dr. Lepor established his cardiovascular practice in 1988 as an attending cardiologist at the Cedars-Sinai Medical Center and has focused on the prevention and treatment of coronary artery disease. He is also regarded as a national authority in the treatment of hypertension, lipid disorders heart failure, diabetic heart disease, peripheral vascular disease and arrhythmias . He has been a primary investigator in a number of pivotal clinical trials dealing with coronary artery disease, diabetes, atrial fibrillation and the role of the kidney in heart disease.
Dr. Lepor has performed over 4,000 coronary angiograms and angioplasties. He is a recognized expert in noninvasive CT coronary angiography and on the optimal role of noninvasive imaging technologies such as CT, MRI, PET and echocardiography in diagnosing heart disease. He has written extensively in medical literature such as JAMA, Journal of the American College of Cardiology, the American Journal of Cardiology, Reviews in Cardiovascular Medicine on these and other subjects. Dr. Lepor is dedicated to physician education and is requested to lecture physician groups around the world on a variety of important medical topics including Cardiac CT imaging.
Dr. Lepor is a Clinical Professor of Medicine at the David Geffen School of Medicine at the University of California at Los Angeles and attending physician at the Cedars-Sinai Heart Institute. Dr. Lepor is the co-editor of the renowned and widely read medical journal, "Reviews in Cardiovascular Medicine".
Dr. Lepor is a fellow of the American College of Cardiology, Society of Coronary Angiography and Interventions and the American Heart Association and a member of the American Society of Echocardiography. Dr. Lepor is noted by his colleagues to be a "triple threat" because of his capabilities as a clinician treating patients, physician educator and clinical scientist.
View a video clip of Dr. Lepor.